Digital Media and Marketing Initiatives in the Architecture, Design, and Construction Industry.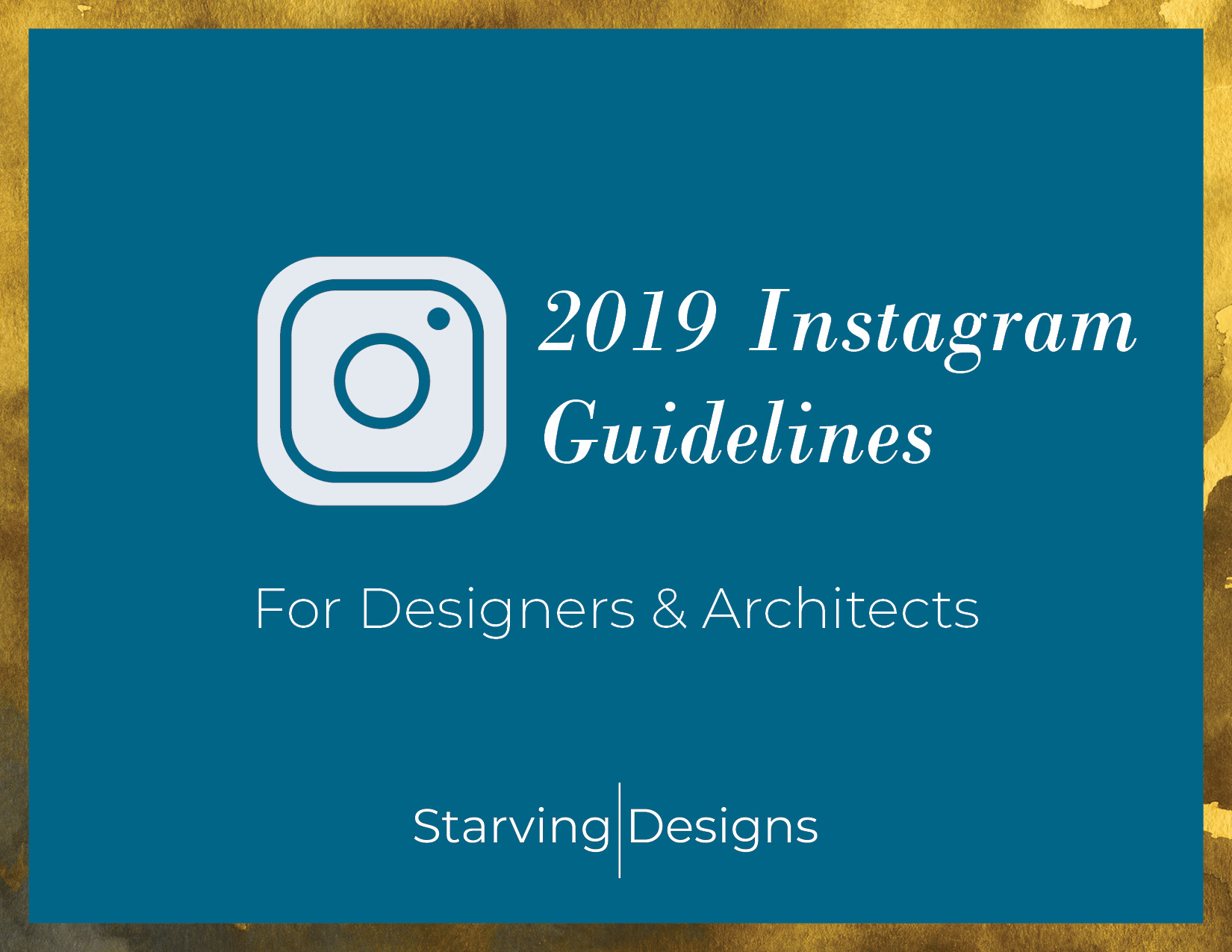 Made just for architects and designers, my simple 24 page Instagram Guide will teach you how set up and use your business's Instagram account to successfully grow your online presence. Instagram is a powerful tool, especially in 2019. Learn how to use it to your advantage!
Build a Strong Online Presence
All businesses are expected to operate in the online realm. A strong online presence through websites, social media, and third party publications is a necessity, but I personally know that architecture and design firms are especially busy. I've worked with several firms who have great portfolios but don't have the time or energy to share those portfolios with their target audience.

Marketing initiatives are often put on the back burner and by the time you've found a moment to curate your work to share with the work, the time has passed. Building and maintaining the right online presence for your brand takes diligence and dedication, much like your projects. It also requires a solid knowledge base of online platforms and trends - a knowledge base that I have.
Reach Your Audience
Your company does amazing work that should be shared with the world. However, your in-house staff is too busy working on their projects and an outside agency is too expensive. That's where I come in! If you have a current online strategy that maybe isn't working as well as you'd like or if you have zero online presence and don't know where to start, please get in touch with me.

I can manage small projects such monthly newsletters and photo editing. I can also manage projects with longer time frames such as website building or social media management. Or, if you're fine in all of those ares but still not receiving the exposure you need, I'll help push your work out through third party publications and websites.
Interested in learning more about how to enhance your exposure? Contact me about any of these topics I can help you with.
Website Consultation
Whether you have a current website that needs updating and redesign or you have no website and no clue where to start, I'll sit down with you to discuss what your existing status is and how it can be improved. Depending on your needs and wants, I can make design changes myself or show you what the best options are.
Print Media
Print is not dead! Every business still has print needs. Like most Graphic Designers, this is where I started - designing brochures, posters, ads, business cards, even restaurant menus. Maybe you have an idea for a print project that's one-and-done. Maybe you have periodical print needs for various events and announcements throughout the year. Let's discuss how I can help!
Social Media Management
Welcome to 2019! Social Media isn't a 'maybe' anymore; it's a necessity. But it's not the same as it was when you found your friends on Facebook five years ago. Social Media apps are real platforms and for designers, Instagram is the biggest, most challenging, but most rewarding one. Luckily, this is my strong-suit.
Newsletters & Articles
Newsletters are one of the most effective ways of sharing your work and announcements with your audience. There is a variety of ways you can share your news and I can help you design and distribute it to your contacts. Similarly, I can help write copy for news stories about your projects and get those stories to valuable publications for you.
Online Strategy
Online marketing is a different animal now than it was a few years ago and it changes constantly. Because I'm passionate about it, I keep up to date on current trends and methods of how to expose your work to your target audience through SEO (Search Engine Optimization) generation, third party publications, and online profiles.
Content Creation & Curation
There are three major steps to building your online presence: Creation, Collection, and Curation. I'll work to help you create and gather images of your projects and organize them into a manageable file structure if you don't already have one. This way, when the time comes to share and promote your services, all your best marketing material is easy to find and use.